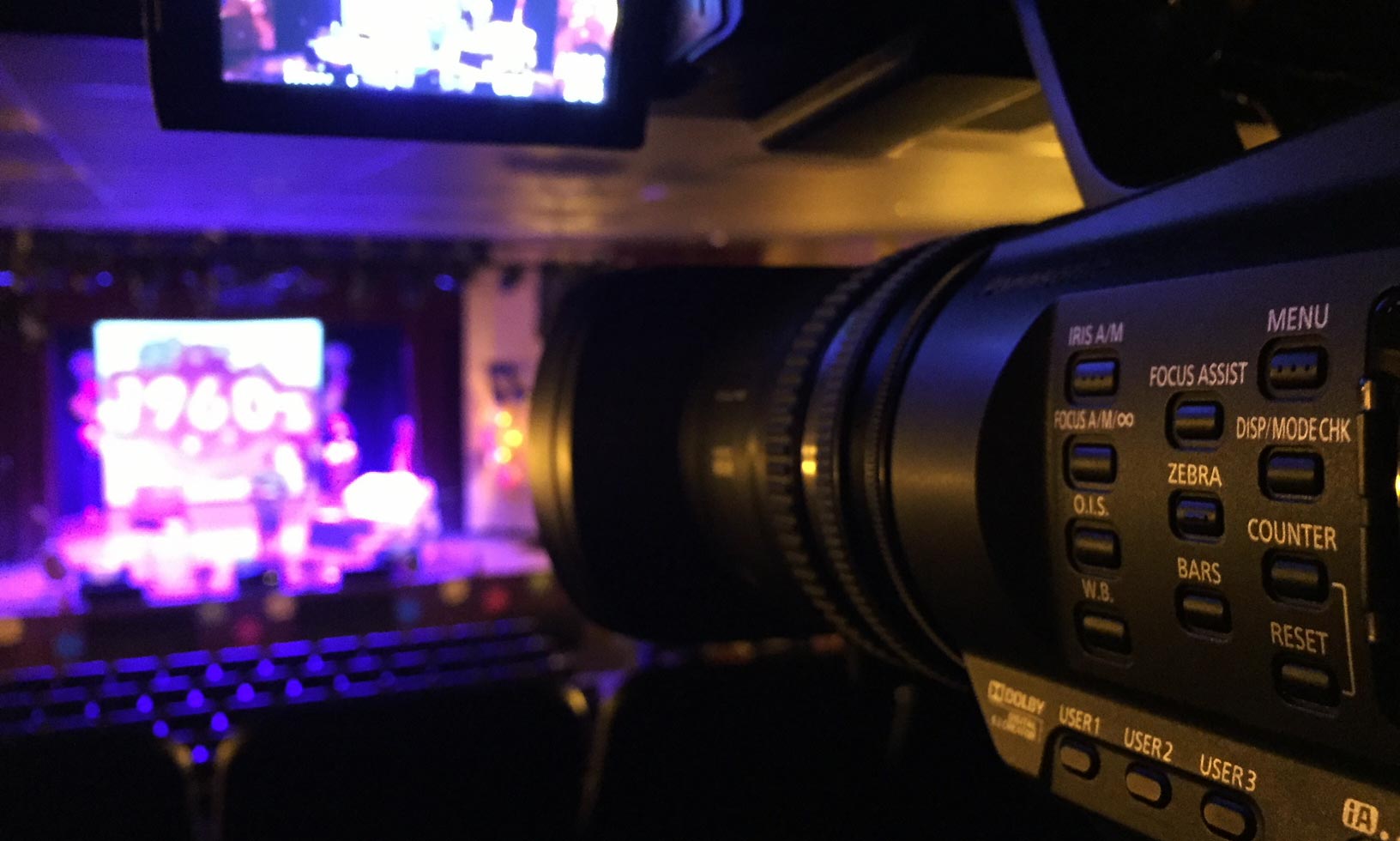 NEED YOUR LIVE EVENT FILMED?
For years now, Jillian Kon of Westmoreland Media Group has been Greensburg, Latrobe, Penn Trafford, and beyond's go-to videographer for plays, concerts, speakers, and other live events.
How often do you see this? A bunch of adorable kids up on stage singing their hearts out, but the audience is a sea of smart phones lit up and recording the performance. It's understandable, we all want to share our children's cuteness with the world, but there's a better way.
Or perhaps you have a speaker at your college or business, and need a good archival copy for your records? We do that too.
The fact is, phones and handicams don't cut it for stage performances. The lighting is all over the place, the focus goes in and out. And the mics on consumer cameras just aren't enough to capture your live events.
Our team of professional videographers will capture your live events, cut scene changes, create menus, and burn out to as many DVDs you want, all with unparalleled turn-around time.
SCHOOL PLAYS – TALENT SHOWS – DANCE RECITALS – GUEST SPEAKERS – CONCERTS
We offer one and two-camera shoots for live events. Contact us to see which is right for your performance!
WE ALSO OFFER PROMOS FOR YOUR LIVE PERFORMANCES.
Our promos, when used on Facebook and other social media, have helped local theater groups to sell far more tickets than with traditional advertising alone! How better to show potential audiences what they can expect than with an attention-grabbing video?
YOU SHOULDN'T HAVE TO COMPRIMISE
Our productions of school play DVDs have quickly become known in Westmoreland County as some of the best. Maybe it's the equipment and experience, but most likely, it's because we believe that if the students put weeks and weeks of practice into producing a show, they should have the very best quality DVD to watch it on. And we like to get them those DVDs quickly – while the excitement from the show is still fresh. Occasionally, we've had DVDs done in time for the cast party the next day!
WE GET BOOKED VERY QUICKLY, CONTACT US TODAY TO GET A PLACE ON OUR SCHEDULE!